This skull shift knob is made of high quality Copper. We also provide you 3 types of adapter with a little spanner and 4 screws to install.Most importantly, it just takes you a few minutes to get a different and comfy driving experience.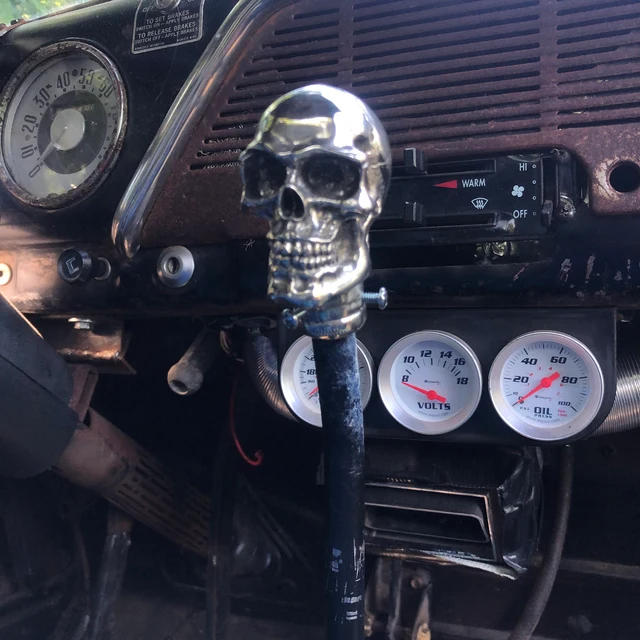 Highlights
✶Cool looking: This shifter stick knob is designed with skull style, to help demonstrate personal taste, commensurate with the vehicle interior.
✶Copper material: This skull gear knob made of Copper , both the pigment and the hard surface material are bright and textured to offer great touch feeling.
✶Comfortable driving - Not only the Copper surface enhance the shifting feeling and driving experience, but also providing a unique and outstanding decorative style to upgrade your car's interior appearance.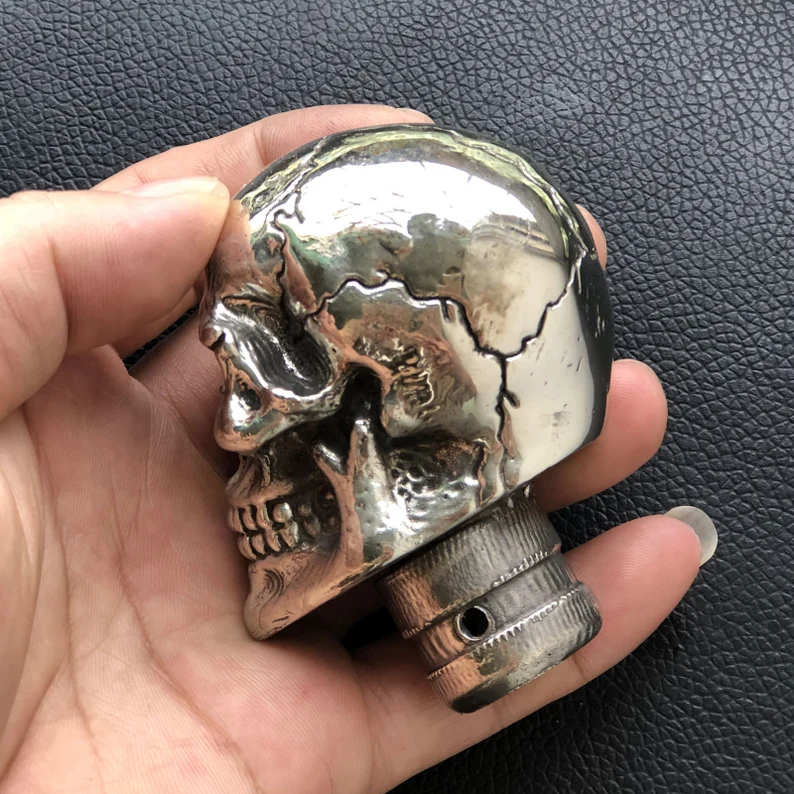 ✶Widely applicable - This automatic gear shifter head come with 3 rubber adapters (size: 8mm, 10mm, 12mm or 0.32/0.39/0.47in) to
fit most gear sticks, fit for most MT AT cars, SUV, truck,jeep etc.
✶Easy Installation - Simply remove the original gear shift knob, select right adaptor size and insert with the new gear stick handle.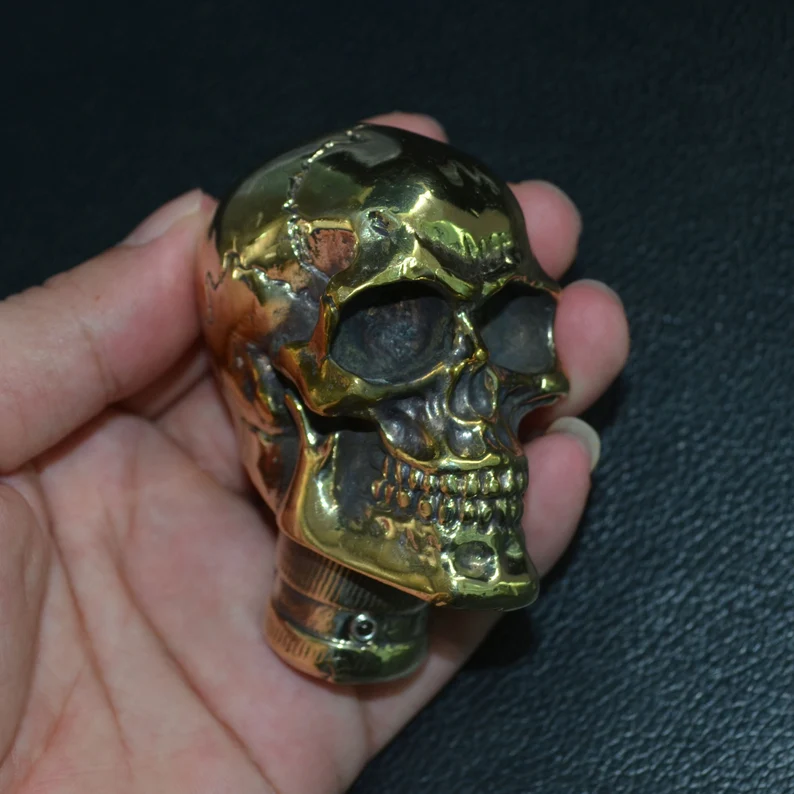 Description
Skull Size: About 60*50*42mm
Plug diameter: 24mm (There are 3 screw holes for fixing.)
Weight: around 550g (Solid and heavy)
Materials: Copper, copper nickel alloy
Casting
Lost wax casting, hand high polished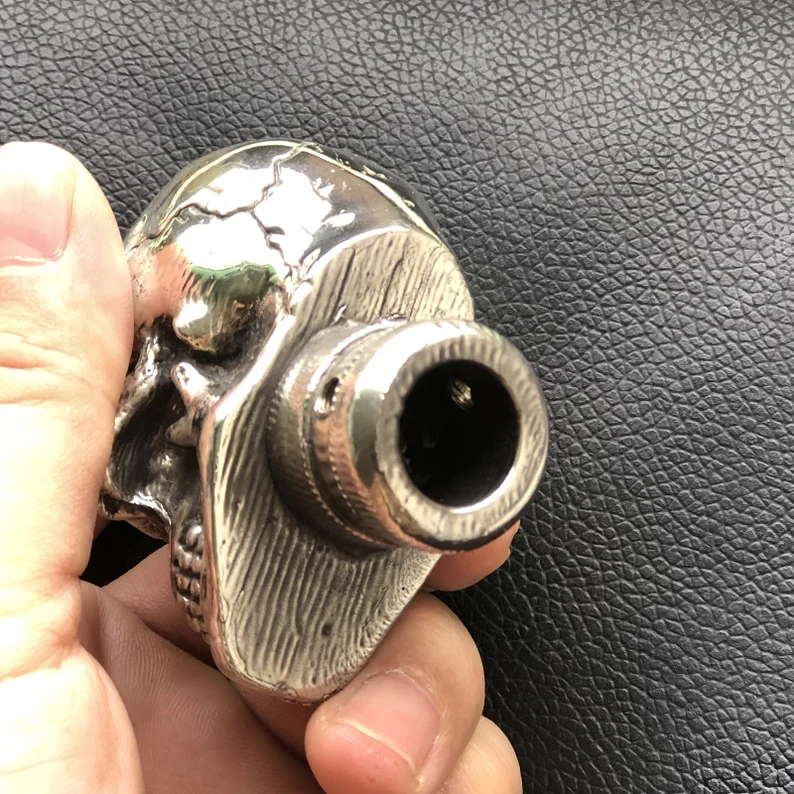 Three-step Installation
Step-1
1. Take off the original manual shifting lever knob.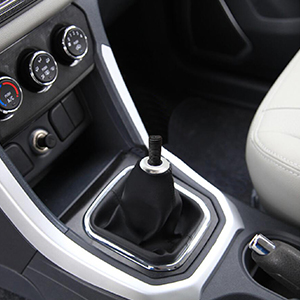 Step-2
2. Find the suitable rubber sleeve and install it on the shift bar. If necessary, wrap black electric tape on the gear stick to fit.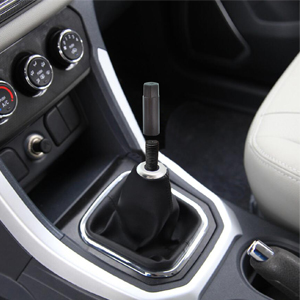 Step-3
3. Put the shift knob on the rubber adapter. And then tighten the small screw on by screwdriver.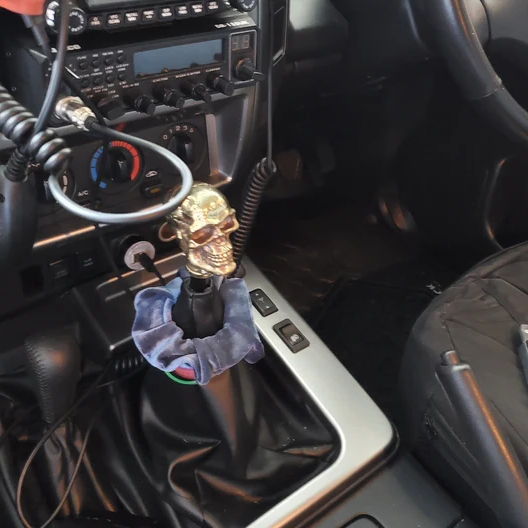 Installation accessories
We provide 3 sizes of adapters with a little spanner and 4 screws to install.
With 3 Plastic adapters(8mm,10mm,12mm) for easy fitment.Stylish and Personalized and Fits most Manual and Automatic cars SUVs Without Lock Button
Material: rubber
CONTACT US
If you have questions or concerns then please do not hesitate to get in contact with us.Simply submit your inquiry below, we try hard to reply to all messages within 48 hours (except weekends and bank holidays).
We would love to here from you, contact us on:Email:psrsx@clothescl.com